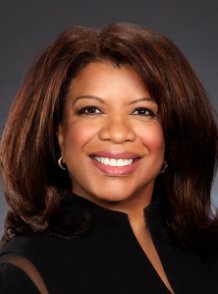 About Marlen
Dr. Marlen Suyapa Bodden is a lawyer at The Legal Aid Society in New York City, the nation's oldest and largest legal services organization. She has more than two decades' experience representing poor people and low-wage and immigrant workers, many of whom are severely underpaid, if paid at all.
She drew on her knowledge of modern and historical slavery, human trafficking, and human rights abuses to write The Wedding Gift, her first novel.
On May 20, 2012, the University of Rhode Island conferred on Marlen an honorary Doctor of Laws degree. Marlen is a graduate of New York University School of Law and Tufts University.

Dr. Bodden is available to speak about the following topics:
Modern day slavery: There are an estimated 35.8 million slaves around the world today. Dr. Bodden can speak in-depth about slavery's country by country and industry by industry breakdowns; people brought to the NYC area as slaves and forced labor; and child slavery, including child brides and children in the military.
The criminal justice system: The high rates of incarceration in America; stop, frisk, and arrest; the death penalty (including the status of lethal injection); jury override; solitary confinement; and prisoners' rights (Justice Kennedy of the US Supreme Court spoke harshly about our prison system and solitary confinement (it "literally drives men mad").
The minimum wage: Why the federal government needs to raise the minimum wage and add a permanent cost of living increase so it's a living wage.
Please like me on Facebook
Follow me on Twitter